Teri Eide

Agent

in Exton, PA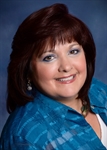 Expertise Types
Buyer Broker, New Homes, Relocation, Residential, Single Family Homes, Townhomes
Teri is a Professional with over 15 years of experience in the Real Estate Industry, including new construction with a Prominent Builder in the area.
Teri worked at Franklin Commons as Public Relations Manager. It was a 300,000 sq ft rehabbed industrial building. She was hired to bring in new tenants who had the opportunity to purchase or lease.
She has also worked as a Business Consultant for small business owners in the area. Teri worked on the Marketing and creating an online presence through Social Media, which she uses today to promote her clients home sales and businesses.
Early in her career, Teri was involved in the management of several family businesses, diverse as New Home Construction, owning a Bowling Ally and in starting her own Community Newspaper in California, that she sold after 5 years to move back to Pennsylvania.
Community involvement includes participating with Women's Business Connection (WBC), Women in Motion (WIM) and was active in the Phoenixville, and Tri County Chambers of Commerce.
Currently, Teri is a member of the Exton Chamber of Commerce.
In Teri's spare time she likes to create personalized gifts such as shadowboxes for any occasion, jewelry and stained glass. As for interests outside of work, Teri enjoys gardening, working on projects around the house, bowling, fishing and taking her little dog, Sadie for walks and rides in the car.